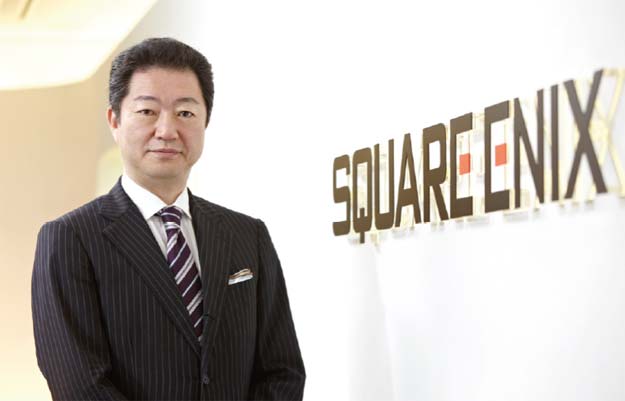 I am grateful to our shareholders for the opportunity to present the Company's annual report for the fiscal year ended March 31, 2011.
On a consolidated basis, net sales for the fiscal year ended March 31, 2011 totaled ¥125,271 million (a decrease of 34.8% from the prior fiscal year), operating income amounted to ¥7,325 million (a decrease of 74.1%) and recurring income amounted to ¥5,390 million (a decrease of 80.6%); and a net loss of ¥12,043 million was recorded.
The Company's operating income ratio stood at 5.8%.
In the fiscal year ended March 31, 2011, latent vulnerabilities surfaced as a result of incomplete reform. I must apologize that corrective actions stated as nearly complete in prior years were not sufficient to avoid this situation.
In order to ensure new development going forward, we made a reassessment of the yearend balance sheet. While these actions resulted in the recording of a net loss, our financial position continues to be strong, allowing us to set dividends applicable to the fiscal year ended March 31, 2011 at ¥30.00 per share.
The game industry is under a major transformation. In this environment, our Group is pursuing a dual operational approach by which we simultaneously protect profit generated from existing business models while also transforming the framework of our businesses in anticipation of a new industry ecosystem. For the year under review, I regret that we did not sufficiently achieve the former of these goals.
While the rapid pace of change in the operating environment is ongoing, developments are in-line with our prior expectations. Therefore, our basic strategy remains unchanged.
1. Globalization 2. Becoming "Network Centric" 3. Strengthening Own-IPs
I would like to discuss each of these strategic pillars later.
The Year's Shortcomings
We did not have success from our new releases during the year.
Amid the intensification of competition in the console game software market, a polarization has emerged between the very best games and those which do not earn a profit. Our mistake was not reacting with sufficient regard to such an environment. We failed to thoroughly perfect certain products in the rush to launch new IPs. The release of mid-class debut titles with an intention to raise quality in future iterations can be seen as our failure. Further, we stumbled in the launch of our "FINAL FANTASY XIV" online game, a title which held our utmost confidence.
Weakness was discovered in the management of the development organization. For this, we must apologize to our customers and our shareholders. However, instead of giving up and shutting down, we have renewed the team and are working hard to recover the FINAL FANTASY brand and rebuild our presence in the MMORPG space. Progress is taking place at an extremely high rate, and we are enthusiastic about the revival to "top-title" status in the near future.
Learning from these mistakes, we decided to concentrate our focus on approximately 10 new and existing key franchises from the second half of the fiscal year under review. For these titles, we have established a development system without compromise. As a result, we delayed the launch of the upcoming "DEUS EX: HUMAN REVOLUTION" from the fiscal year under review upon our decision to spend more time in further polishing the quality of the title.
The weakness of new releases, a stumble in "FINAL FANTASY XIV" and the delay of "DEUS EX: HUMAN REVOLUTION" were the primary factors resulting in operating income of ¥7.3 billion, substantially lower than forecast at the start of the fiscal year and the lowest level in our company history.
Preparation for Recovery
First of all, at the time of preparing our year-end financial statements, we conducted a thorough reassessment of our balance sheet.
---