Future Developments in Our Businesses
Cloud gaming
Current-generation game consoles are reaching the end of their lifecycles, and the industry is beginning to discuss the next generation. The announcement of cloud gaming services such as Google's Stadia and Microsoft's Project xCloud has also created significant buzz. In addition, the number of new entrants to the gaming industry is growing, with examples including Apple's Apple Arcade and the launch of game development efforts at Netflix. Once the purview of platform companies and publishers, the map of the gaming industry is being redrawn.
Cloud gaming in particular has been cited for some time as a potential driver of sweeping change in the gaming business, but its history has been one of trials and failures. In anticipation of the rollout of 5G (fifth-generation mobile communications networks), IT giants such as Google and Microsoft are entering the space, signaling the potential for cloud gaming finally to get off the ground in a major way. Given the requirements for high volumes of data traffic and large-scale server infrastructure, major telecommunications and cloud server players will definitely see cloud gaming as their next new business opportunity. As such, we expect to see additional new entrants to the market, which makes us even more hopeful that this will finally be the time that cloud gaming takes flight.
Game publishers and developers can view cloud gaming from two perspectives.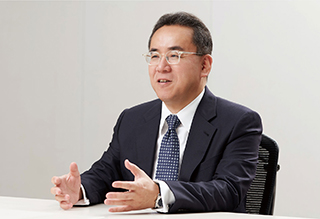 The first is to see it as a new distribution channel. Game consoles, PCs, and smart devices have served to put catalog games and new games in the hands of customers, and now cloud streaming will be added to that list. Telecommunications infrastructure and streaming technologies evolve daily, so the time will eventually come when there is little perceivable difference, but given the extent to which gameplay will depend upon the individual user's telecommunications environment, we must take the view that the odds of cloud streaming immediately taking the place of the existing game consoles or PCs are low for now. As such, for the time being, the major expectation that game publishers are likely to have for game streaming services is that they serve as a way to access not only the users who already regularly play games on consoles and PCs, but also more casual game fans or those that live in regions where game consoles are not easy to come by. The streaming of gameplay is popular lately, with many game fans around the world enjoying streamed gameplay even if they do not actually play games themselves. If cloud streaming were to create an environment that allowed for a quick and seamless transition to gameplay, the likelihood of such casual fans actually playing games would grow. In addition, there are many game fans in regions where game consoles are either not commonplace or else not sold at all. We have high hopes that cloud streaming could serve as a major means for such fans to access games. Several independent providers of local rather than global services have appeared on the scene. The expansion of geographic coverage in this way is definitely of benefit to game publishers such as ourselves.
The second perspective views cloud gaming not merely as a means for distributing traditional games but also as one for offering gaming experiences not possible elsewhere. A variety of developers are already working on developing such cloud-centric or cloud-native games. Our Group also has concrete plans for incorporating such cloud-centric elements into some of the new game development efforts we are currently undertaking. Offering new gaming experiences unique to the cloud would be a highly marketable way to reach existing console and PC game players, and thus significantly promote the adoption and reputation of cloud gaming.
There remain many challenges to be resolved beyond the technological, including the issue of the telecom charges users will bear, but as outlined above, cloud gaming has major potential. Our Group has already decided to make existing titles including "FINAL FANTASY XV" and "SHADOW OF THE TOMB RAIDER" as well as our forthcoming "Marvel's Avengers" title available on Google's Stadia, highlighting our strong hopes for cloud gaming to take off globally.
---