Amusement
Faced with extremely challenging conditions throughout the year, the Amusement segment posted net sales of ¥34.3 billion and an operating loss of ¥1.5 billion in the fiscal year ended March 2021. Same-store sales fell especially sharply versus the previous year in the first quarter (April-June 2020) as our large arcades located primarily in major metropolitan areas were forced to close in response to Japan's state of emergency declaration. However, in anticipation of the pandemic dragging on, we worked quickly to reassess our fixed cost base and endeavored to improve our profitability. As a result, sales began to show signs of recovering in the latter half of the fiscal year despite operating hours remaining limited, and our losses shrank. Conditions in Japan remain unstable, as evidenced by the issuance of a fourth state of emergency declaration, but we expect to see substantial earnings improvement as a vaccination-driven economic reopening produces a rebound in demand and our arcades maintain the lean operations that we achieved over the course of the pandemic.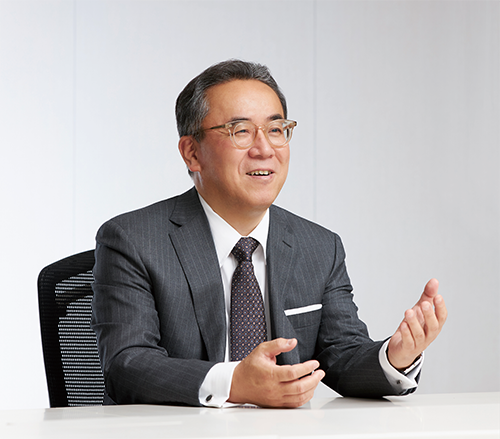 Publication
The Publication segment achieved sharp sales and profit growth in the fiscal year ended March 2021, with net sales reaching ¥26.8 billion and operating income reaching ¥11.6 billion thanks to brisk sales of both digital and printed media, combined with stay-at-home demand during the pandemic. We were also aggressive in creating new titles such as "The Apothecary Diaries." In addition, as a new initiative, we launched our new light novel label "SQEX Novel" in January 2021. Nothing could be more vital to an entertainment company than the creation of new IP, and we are hoping to generate even more new manga IP through "SQEX Novel." The past fiscal year was also one in which the publishing industry showed the world the true power of Japanese content, with works such as "Demon Slayer: Kimetsu no Yaiba" and "Jujutsu Kaisen" becoming major global hits. Overseas markets will play a crucial role in our efforts to further grow our Publication segment. We began developing our North American operations a few years ago, and while sales there still have a considerable way to go to reach the level of our Japan sales, they have been growing steadily. We believe that our digital strategy will be key to expanding overseas. By rolling out comics apps like "MANGA UP!" globally, we hope to be able to achieve fresh growth.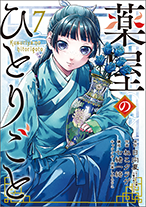 The Apothecary Diaries©2020 Natsu Hyuuga/Shufunotomo Infos Co.,Ltd.
©Nekokurage/SQUARE ENIX
©Itsuki Nanao/SQUARE ENIX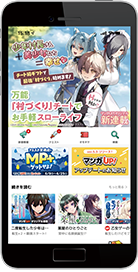 MANGA UP!©2021 SQUARE ENIX CO., LTD. All Rights Reserved
Merchandising
Our Merchandising segment booked net sales of ¥9.4 billion and operating income of ¥2.2 billion in the fiscal year ended March 2021. Traditionally, selling merchandise based on our IP at gaming events had represented a major earnings opportunity for the business. However, the pandemic changed all of that as events of all sizes were cancelled both in Japan and abroad, making it apparent that the Merchandising segment would face a considerable struggle. To overcome this situation, we shifted our focus to e-commerce. Through our SQUARE ENIX e-STORE and opportunities such as the Tokyo Game Show, which switched to a streaming format, we stepped up our e-commerce efforts, thereby enabling the achievement of the aforementioned earnings. The pandemic thus served to advance the digital transformation of this segment. We look forward to the segment regaining its traditional business opportunities as in-person events resume. However, we are also hoping that the digital transformation that we achieved during the pandemic will serve as a new growth driver for the segment going forward.
---