Amusement
Conditions in the Amusement segment remain uncertain, given the continued impact of COVID-19. However, our arcade operations are showing gradual signs of recovery. Arcade traffic has picked up since the lifting of Japan's state of emergency declaration and some of its other preventative measures. Moreover, the segment's efforts to make its arcades more attractive have proven successful. These have included rolling out new prize offerings based on assessments of visitors' interests. The result of such initiatives has been steady improvement in the momentum of the business as a whole. We expect to see upside for the segment as the pandemic winds down, including from demand generated by foreign visitors returning to Japan. We will ensure that we do not let such opportunities pass us by and work to maintain and accelerate the segment's recovery.
Publication
The Publication segment saw a phase of sharp growth through the fiscal year ended March 2021. Its growth curve is now moderating as the segment enters a phase of stable growth. Against this backdrop, the fourth quarter of the fiscal year ended March 2022 saw a major hit from "My Dress-Up Darling." In addition, building on the positive reception of many customers in Japan, the segment began rolling out the "MANGA UP!" app to the wider world with the launch of a global version in July 2022. We will strive for further growth not only by continuing to generate the sort of content that our customers want, but also by focusing on cultivating the market in order to deliver that content to more and more customers.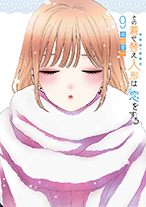 My Dress-Up Darling©Shinichi Fukuda/SQUARE ENIX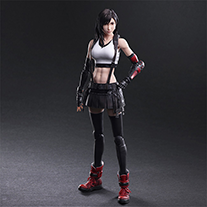 FINAL FANTASY® VII REMAKE PLAY ARTS KAI™
ACTION FIGURE TIFA LOCKHARTFINAL FANTASY® VII REMAKE PLAY ARTS KAI™ ACTION FIGURE TIFA LOCKHART
© 1997, 2020 SQUARE ENIX CO., LTD. All Rights Reserved.
CHARACTER DESIGN: TETSUYA NOMURA/ROBERTO FERRARI
Merchandising
The Merchandising segment set new records for both net sales and profits by making a marked shift to e-commerce and other digital sales as the pandemic deprived it of some of its traditional sales opportunities by forcing the cancellation or downscaling of in-person events. The crisis created by the pandemic served as an opportunity for it to diversify its sales channels through digital transformation, which is a key theme in the segment. Its success is inspiring not only for the segment itself but also for our other business segments, and we see this success as one of our major achievements over the past several years.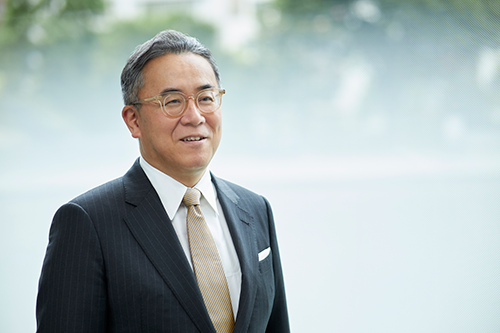 Our outlook
Based on the achievements described above, we see the fiscal year ending March 2023, which is the second year of our Medium-Term Earnings Targets and Business Strategy, as the year to lay the groundwork for the third and final year.We will not be releasing any HD game titles from our flagship franchises until the fiscal year ending March 2024, but we intend to diversify our title portfolio by releasing mid-sized titles and new IP in the fiscal year ending March 2023.We find ourselves somewhat treading water in terms of smartphone games partly because, as noted above, our launches during the fiscal year ended March 2022 unfortunately did not include any significant earnings drivers. However, we have already started working on our development structure, and once that begins producing results, we hope that subsequent launches will produce the big hit that will be our next growth driver.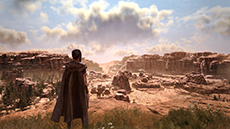 FORSPOKEN© 2022 Luminous Productions Co., Ltd. All Rights Reserved.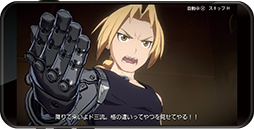 FULLMETAL ALCHEMIST MOBILE© 2021 Hiromu Arakawa/SQUARE ENIX CO., LTD. All Rights Reserved.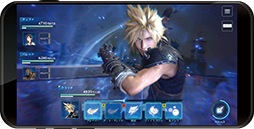 FINAL FANTASY VII EVER CRISIS
© 1997, 2022 SQUARE ENIX CO., LTD. All Rights Reserved.
Powered by Applibot, Inc.
CHARACTER DESIGN: TETSUYA NOMURA
CHARACTER ILLUSTRATION: LISA FUJISE
I will next discuss our future business strategy.
---